Try Playing the Red Tees, Boys!
Thursday, the 11th of August 2016 |
The Blade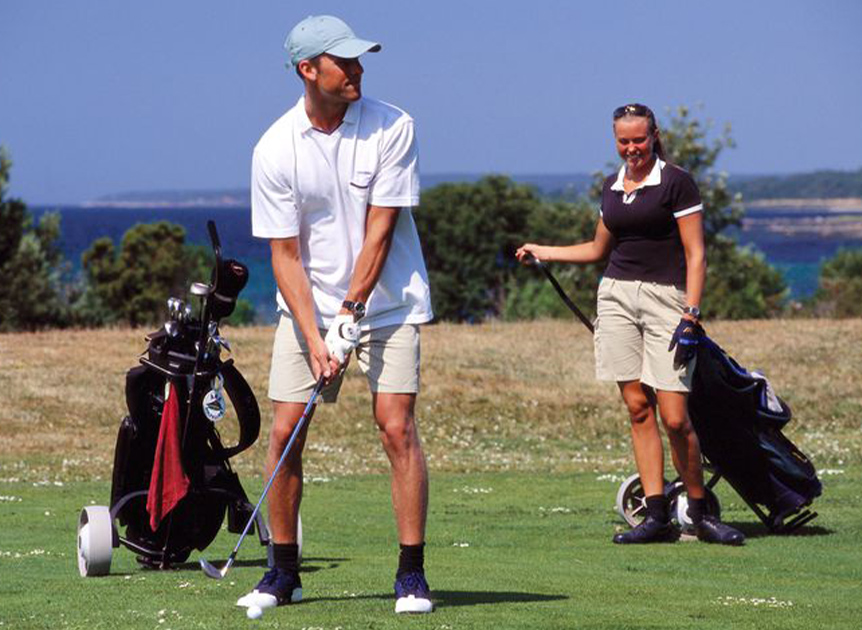 So we deal with long rounds and golfers getting pissed off with bad golf! "This golf course is so long!" Well you know.....buddy? Lose your ego, don't be embarrassed and tee it forward!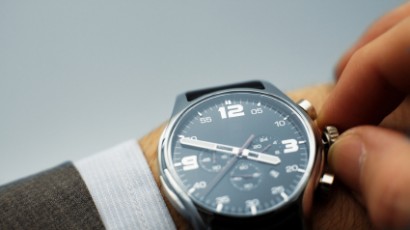 One of the biggest issues in golf remains pace of play. Symposiums have been held on the topic. Pace of play experts have popped up all over the golfing landscape. Everyone has a solution yet everyone rarely thinks they are the problem. And for the most part they are correct. It isn't 'they' who are the problem, it is 'their' ego! It seems like shooting a 113 from the back tees is much more manly than playing, say, a 5,500-yard course and possibly breaking 90! Ego. In the definition of ego, one will find these three words…'responsible for reality.' So here is where the problem begins. Raise your hand if you truly know how far the carry is from a ball hit by your driver. No, I don't mean how far your ball goes when you consistently miss hit the ball and it only gets ten feet off the ground then runs like a jackrabbit when it hits the turf! I'm asking how far your ball travels in the air when you crisply hit it 40% (I'm probably being generous here) of the time in the middle of the club face with some semblance of average swing speed? Chances are, most golfers have no clue how far they carry their driver. Pace of play begins with each and every one of us, and, as the definition of ego spells out, our responsibility for reality. The blame doesn't fall completely on the golfer. After all, every advertisement we see for golf clubs point to hitting the ball further. It rarely addresses having fun, putting the ball in play and teeing it up at a course length that will make the game enjoyable, yet still challenging. So let's take a step back and truly analyze all of this. What is more exciting when viewing golf; Dustin Johnson standing on the tee of a 327-yard par 4 with the ability to drive the green, or watching him hit a 3-iron off the tee of a 407-yard par 4? When you break it down, the shorter par 4 may actually test one's skill to a greater degree. When attempting to drive a green, the target is much smaller and takes a higher degree in precision. If the golfer misses the green, and the short par 4 is designed thoughtfully, the player is then most likely faced with a very difficult pitch shot (see Hole #10 at Riviera Country Club) where his posted score can span from a two, to a six! The 407-yard hole, in the hands of most pros, would consist of a long iron or hybrid off the tee, followed by a PW to an 8-ir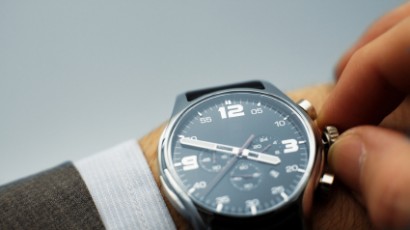 on to the green, with the high percentage of players making a par. Yawn! Then there are the par 3s. Guess which holes a golfer has a better chance of making a hole-in-one on…ones under 150 yards, or ones over 175 yards? Do I really need to answer that for you? Pebble Beach's seventh hole is a whopping 94 yards on average. It can play as little as 75 yards on many days with its downhill layout and prevailing wind helping out. Do you think anyone who's made an ace on this majestic hole ever dismisses it because of its lack of length? I am not here to completely shame all of you guys, you he-men, you brutes, you manly men. (you probably do a good job of that on your own). I'm here to simply suggest this. Pick about six holes every round and play a set of tees much more forward than usual. First go find out how far you carry your drive and when a par four presents the opportunity to play the hole from near that distance…tee it up and let it rip! Start it way left and let it fade (slice) just to the front left of the green and see if you can bounce it onto the green! Enjoy cutting minutes off your round and the excitement of an eagle opportunity…'cause you ain't getting' one from the back tees!