#72 EVEN PAR!
Monday, the 12th of July 2021 |
Podcast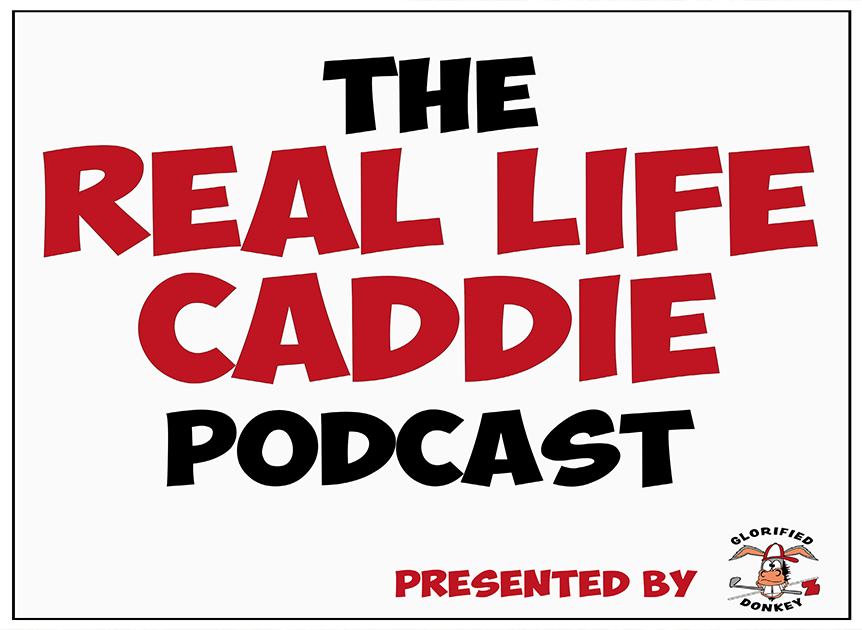 You ever hear of caddies breaking clubs?
On this episode of The Real Life Caddie Podcast:
Big G is joined by Justin Kipina and Mike Zabbo!
The work has been flowing and the lads have plenty to report in Caddie Stories including 'caddie rash', 'damaged clubs' and 'broken phones'.
The lads then turn their attention to ALL the major talking points from a very lively 'World of Golf'.
Bryson needs a caddie, Angel Cabrera is going to jail and a spectator takes Rory's club at the Scottish Open.
The episode ends with notable mentions, listener mail bag questions and a Bubba Watson Bell End of the Week Award!
If you have any questions or feedback, email them: podcast@glorifieddonkey.com
You can listen on all major platforms including Apple and Spotify or via our website.
If you like the podcast please RATE, REVIEW and SHARE!