#47 HALL OF FAME OR HALL OF SHAME?
Sunday, the 30th of August 2020 |
Podcast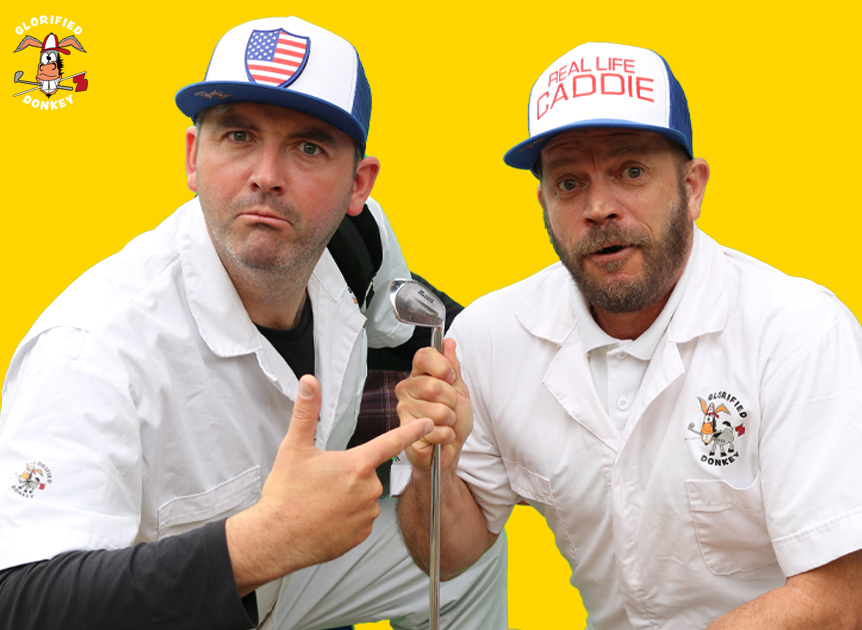 HALL OF FAME OR HALL OF SHAME?
On this episode of The Real Life Caddie Podcast:
Wee Neil and Big G bring you more ridiculous stories from a week on the links!
Wee Neil's quest for a spot in a Champions Tour event commences? Will he be ready?
Jack Nicklaus and Tom Watson are in the Caddie Hall of Fame? Why?
The Real Life Caddie Podcast sets criteria for their own Hall. But is it Fame or Shame?
The mail bag runneth over and the boys have some waggish answers! And what's going on with the newly minted Vijay Singh Bell End Of The Week Award Winner? Where did Bubba go?
If you have any questions or feedback email them: podcast@glorifieddonkey.com
If you like the podcast, please rate, review and share the podcast with friends!