9 pet peeves when watching PGA Golf
Here's 9 of my pet peeves when watching golf coverage. Enjoy!
Over the last year I have really started getting back into watching golf. It was an absolute god-send when the PGA Tour returned after a 3 month hiatus - it made the lockdown a little bit more bearable. However, as much as I enjoy watching the golf, there are a lot of little things that bug me about the TV Coverage.
A lot of things that I say might not bother most people, but that's just me and my opinions. So here they are. 9 of my biggest pet peeves when watching PGA Golf.
1) Standing over the ball for ages on a putt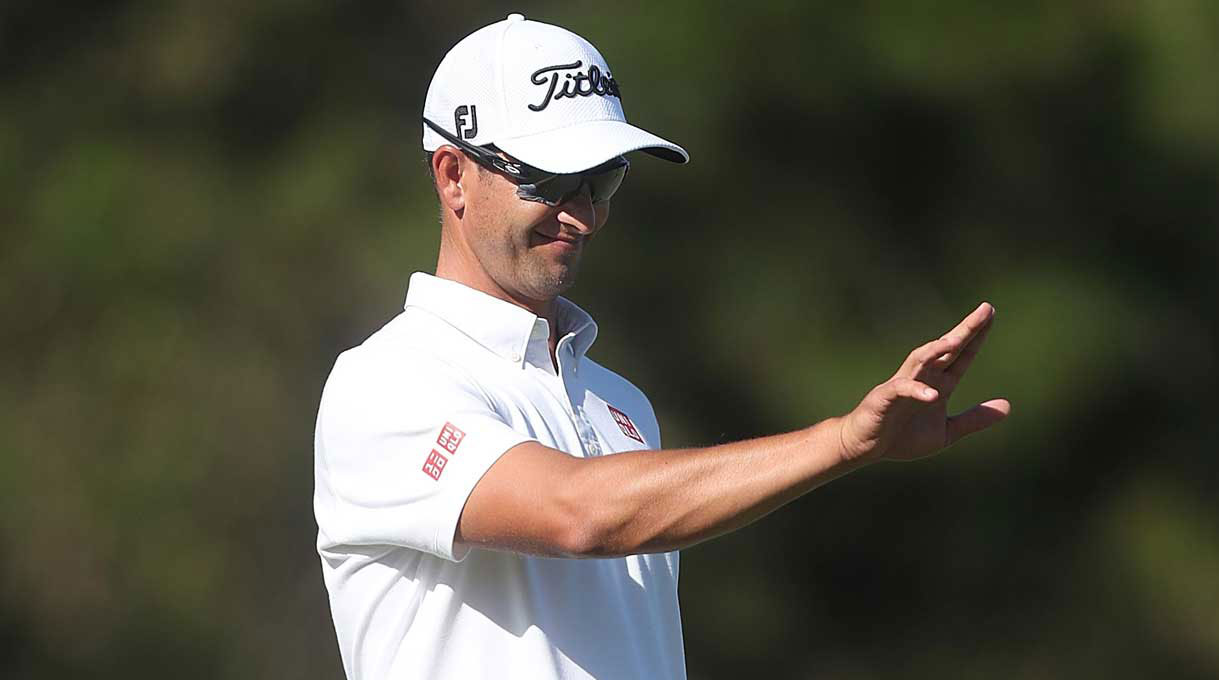 A player is preparing for a putt. They do their usual routine of crouching down and reading the line. That's fair enough. Then they start standing over the ball with the legs spread wide apart and putting their finger in the air to try and read the line that way - AimPoint green-reading it is called apparently. Come on, seriously? Adam Scott is the worst for this. Before we know it, players are going to be getting their protractors and calculators out. Just take the putt.
2) Marking the ball for the smallest of putts
This one probably annoys me more than it should. I get that players like to mark their ball for a miniscule putt for reasons such as not wanting to step on the line of their playing partner or sometimes they just want to be extra careful. I saw Sam Burns do this a few times at the Genesis Invitational. Marking his ball for a tiddler of a putt - putts that are less than a foot. I get that you can't step on your partner's line but surely you can putt the ball in the cup by not standing on your partner's line?
3) Favouritism in coverage
I'm from the UK. I like seeing the the players from the UK on the PGA Tour and rooting for them. Unless your name is Rory Mcilroy or you're in contention on Sunday, you don't stand much chance of being featured that much if you're from the UK. The Sky Sports Golf channel apologise for this a lot as they stream the PGA Tour from American broadcasters. We see more of players like Rickie Fowler who hasn't been playing well for years than what we see of Matt Fitzpatrick who has been phenomenal as of late.
Or a couple of weeks ago at the Pebble Beach Pro Am where Englishman Tom Lewis was on the leaderboard all day Friday and most of Saturday. He only got shown about 3 times making a couple of putts.
Ian Poulter has also blasted American TV execs for their coverage of European golfers. This was in response to a graphic last year that CBS displayed during the final round of the WGC-FedEx St Jude Invitational at the weekend. The graphic listed Matthew Fitzpatrick and Tom Lewis as having zero career wins. This is false as both have won multiple times on the European Tour.
4) Barely showing the Leaderboard during featured groups
Picture this. It's a Thursday or Friday about 4pm here in the UK. I'm just settling down to watch the PGA Tour Featured Groups. We get to see a couple of groups get solely featured playing the tournament. That's fine. It would be nice though if we got to see the leaderboard every once in a while during featured groups though. They literally show the leaderboard once an hour. If I'm just watching the same 6 players, it would still be nice to get regular updates on how the rest of the field is doing.
5) Slow players *yawn*
Just hit the ball. You don't need 23 practice swings, 1 minute of eyeing up the green, walking back and forth constantly and flicking through your notepad for 5 minutes. JB Holmes, Patrick Cantlay, Bryson DeChambeau should I go on? It's just boring to watch. Especially when the TV cameras literally show all of it. Brooks Koepka has talked about this in the past and hit out at players like Holmes and DeChambeau.
"It seems now that there are so many sports psychologists and everybody telling everybody that they can't hit it until they're ready; that you have to fully process everything. I mean, I take 15 seconds and go, and I've done all right. So I don't understand why they're taking a minute and a half."
6) Angry players... calm down
It's just a game. Some of these players are making millions of dollars a year but if they hit one bad shot then all the toys are out the pram. Look at Nate Lashley at the Pebble Beach Pro Am. He was in well in contention then he 4-putted on the 16th to take himself out of the equation. What happened next was ridiculous. Slamming his putter into the ground and you can clearly see the mark he left but just walks away. Some people might find that funny but here's a reality check, it's not funny, it's pathetic. Grow up.
Other players have outbursts too but Lashley's was quite recent. That isn't the only time he's acted like a prat though.
7) Ad breaks
This can be unbearable at times. Do they really need to go to a break every 10 minutes? If I'm watching a game of football or rugby, I don't expect them to cut to a break every few minutes. The golf is still going on so stop going to breaks! maybe once every half an hour would be better.
8) Cameras losing the ball
There's nothing sweeter than seeing a player smash the ball of a tee with a driver. However, it would be nice if we got to see the ball flight more regularly and seeing where the ball lands more often too. This happens a lot. The ball has landed in the rough for example. Then the camera is swaying back and forth trying to locate the ball whilst the commentary box is stuck in an awkward silence also trying to locate the ball.
With all the technology that is used on the PGA Tour these days, you would think it would be possible to use cameras where they remain fixed to tracking the ball.
9) Fans rushing to the ball once it's landed and staring at it like it's mystical creature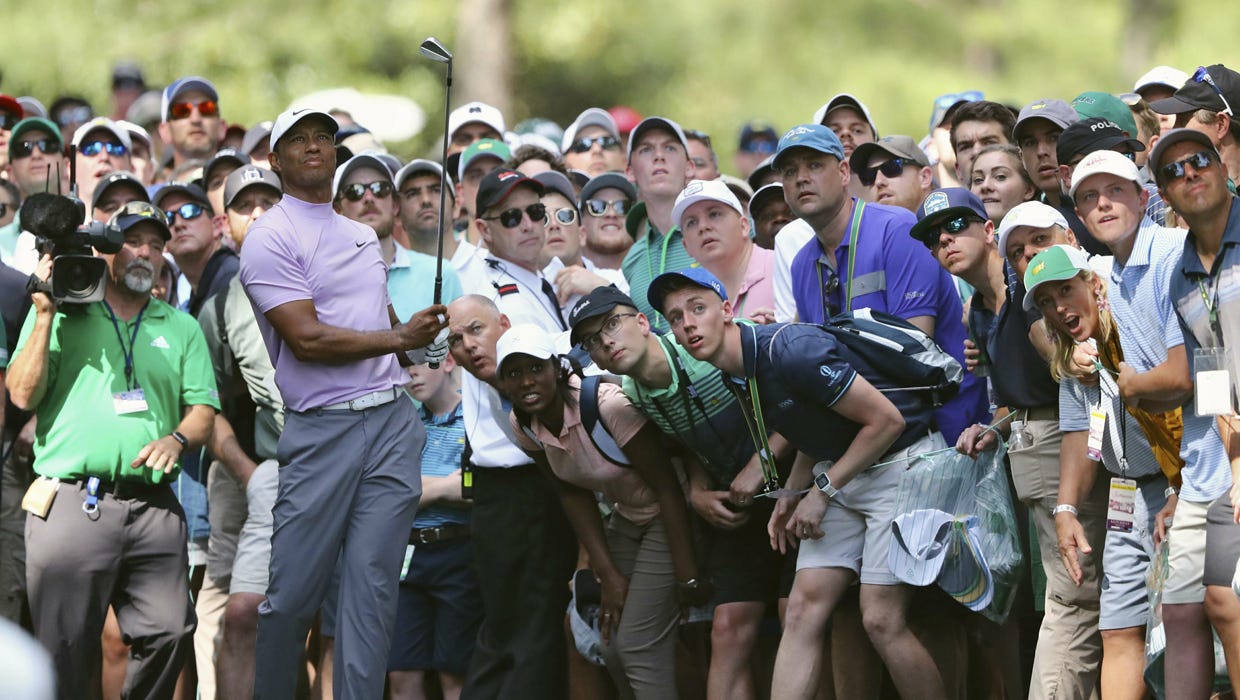 This really irks me. Why do fans who are at tournaments rush to the ball after a player hits a stray shot? They'll all gather literally centimetres from the ball and just stare at it like its some kind of mystical creature that has never been seen on Earth before. It's a golf ball. Just a golf ball.
Then a player will go to take the shot where the ball has landed and all the fans literally pile on top of the player. Give them some space for heaven's sake.
My name is Callum Pattison. I am from Newcastle in England and study journalism at the University of Wolverhampton. Please check out my sports blog and you can also follow me on Twitter.