2021 PGA Championship: Preview and picks
Thursday May 20th will see the opening round of the 2021 PGA Championship commence. A world class field of 156 players will take to the course at the Kiawah Island Golf Resort Ocean Course to claim the 2nd major of the year. What are the main discussion points and stories heading into this week?
Bookies' Favourite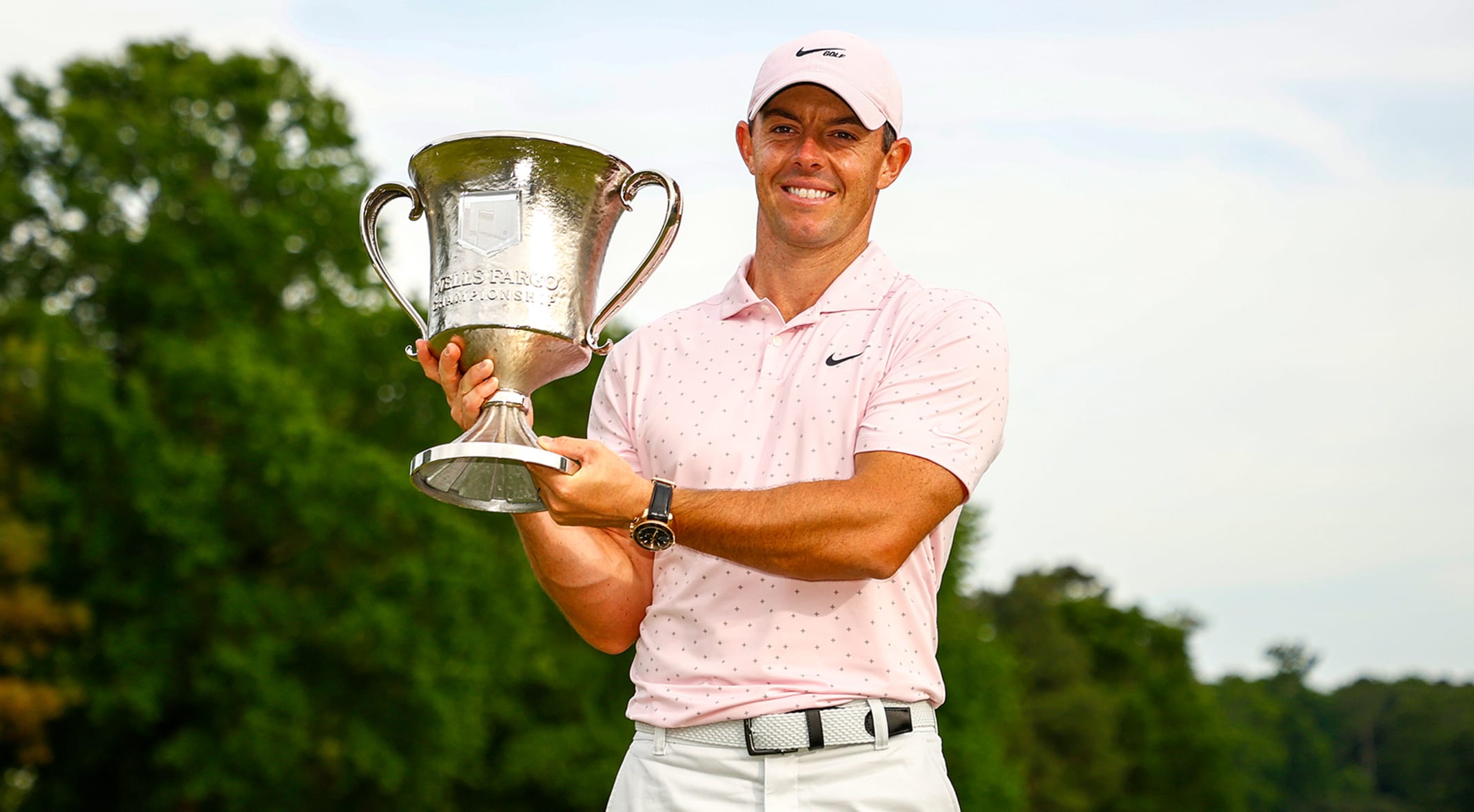 Rather unsurprisingly, Rory McIlroy finds himself as the favourite for this year's event with all bookmakers - Bet365 has him at 11/1. The Northern Irishman has started to show that he could potentially be back to somewhere near his best.
McIlroy was victorious a couple of weeks ago at the Wells Fargo Championship as he claimed his first win since November 2019. Rory also won the PGA Championship at Kiawah Island in 2012 by 8 strokes therefore it is a course that McIlroy is more than familiar with and knows what to do to win there.
However, the potential stumbling block for Rory McIlroy is that he has not won a major title since 2014 so could that be playing on Rory's mind and add to the pressure? For a player of his calibre and pedigree, a major win is very much long overdue for Rory McIlroy.
The Course
Kiawah Island's Ocean Course is located on the Eastern border of South Carolina. The course has the most seaside holes in the Northern Hemisphere with ten of the holes hugging the Atlantic with the other 8 holes being located parallel to those.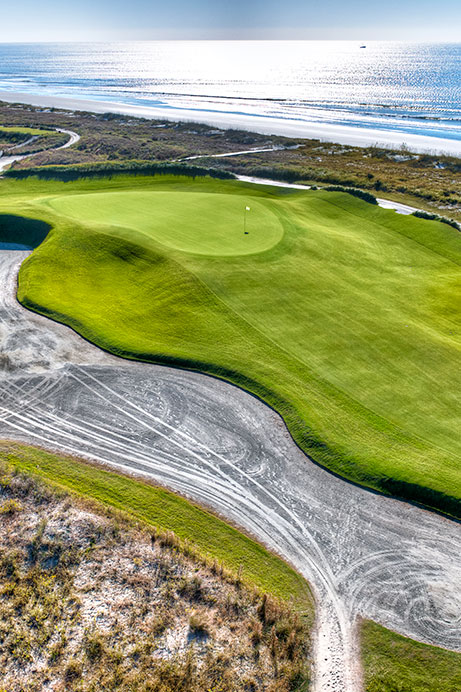 It has also been designed in a way where club selection can often differ hugely depending on how much the wind is affecting play. This could come into effect a lot during the week as the designer Pete Dye's wife suggested raising the course to give players an unobstructed view of Kiawah's coastline from each hole. This means the often-changing breeze coming from the Atlantic could make for some very demanding golf shots.
According to the Kiawah Resort website, one interesting fact about the Ocean Course is that there are no prevailing winds. Pete Dye designed two courses in one - one for an easterly wind and the other for a westerly wind.
There are multiple beautiful holes to identify on this stunning golf course. On the front nine, the most challenging hole is the Par 4, 4th hole. The second shot to the green can be played with nearly any club in the bag from an 8-iron up. Off the tee, players will have no option but to use the driver. This hole requires a good drive for any chance of reaching the green in two.
On the back nine, perhaps the most beautiful hole is the Par 3, 14th hole. It is a tabletop green where a stray tee-shot will leave players with difficult uphill chip or pitch to save par. This is the most exposed green on the course. If players are to miss the green, front right will be the best location.
Good value players
Bryson DeChambeau (18/1) - Kiawah Island's Ocean Course plays at 7,876 yards which is considerably longer than the average golf course. Therefore, big hitters such as Bryson could take advantage of that depending how accurate he is off the tee. DeChambeau has also won on the tour this year and won his first major title last year so he is a player that can never be ignored.
Daniel Berger (30/1) - Berger has shown his qualities over the last 12 months and often gets himself into contention in a lot of tournaments. He has had seven top 20 finishes in his last 11 starts. That includes a T-3 finish last week as well as a win at Pebble Beach in February. A major championship win could very well be on the cards for Berger at the PGA Championship.
Sam Burns (60/1) - Sam Burns is boasting some spectacular form over the last couple of weeks and seems to be a player that could be on the verge of another massive breakthrough. 2 weeks ago, Burns won his first PGA Tour title at the Valspar Championships and then last week followed up with a 2nd place finish at the AT&T Byron Nelson. That is quite an impressive couple of weeks for Burns and he is clearly enjoying the best form of his life. Burns has also enjoyed a steady climb up the World Rankings this season as he currently sits at 36th. If Burns were to win at the PGA Championship this week, it would be a bit of a surprise however, it would not be a massive shock going off recent form.
Final Prediction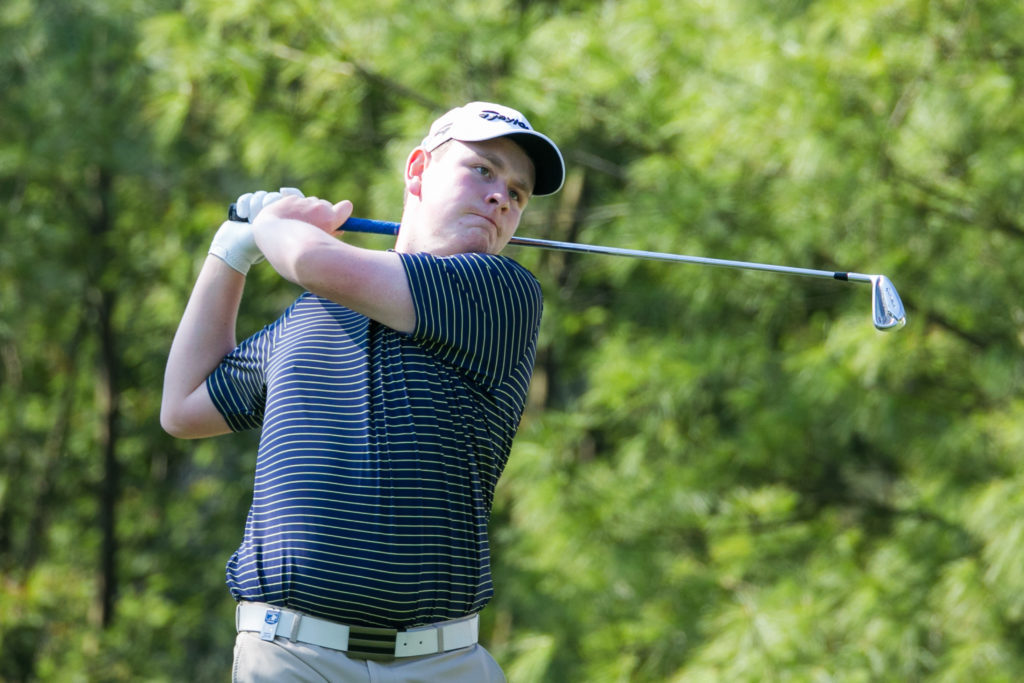 It is a case of head and heart. The picks that I feel in my head are most likely to win are Bryson DeChambeau and Daniel Berger. However, my heart is going with the Scottish lefty, Robert MacIntyre (125/1).
Macintyre could be the next breakthrough player from the UK and has recently had a T-12 finish at Augusta in what was his first appearance at The Masters.
It would also be a fitting story if he were to emulate what Rory McIlroy did at Kiawah in 2012 as MacIntyre is a similar age to Rory in 2012 and obviously, both being British. It is a longshot for sure but that is a gut feeling.