2021 Majors: 4 Potential Maiden Major Winners
We are well into the 2021 PGA Tour season now with lots going on so far. The main highlights for me including the resurgence of 3-time major winner Jordan Spieth and a sensational closing 9-holes from Brooks Koepka at the Waste Management Phoenix Open at TPC Scottsdale to claim his first PGA title in almost 2 years.
We're also slowly approaching the 2021 Masters (April 8-11) at Augusta National which will be the opening major of the year. I have decided to take a look at 4 players I could see becoming PGA Tour Major winners for the very first time this season at any of the 4 majors.
1. Tyrell Hatton (Current World Ranking: 5)
Not only is he one of the main stars of the famous 'Angry Golfers' video that the European Tour has blessed us with this year (video below), but he is also without a doubt one of the most in-form players on the planet right now. His current world ranking of no.5 backs that up.

The 29-year old from High Wycombe has already had a fantastic start to the year winning the opening event of the European Tour Rolex Series in Abu Dhabi. He went on to back up this win as well with a T22 finish the following week in Dubai and then a very impressive T6 finish the week after that in Saudi Arabia. Furthermore, in March last year he picked up his first PGA Tour Event win at the Arnold Palmer Invitational to add to his collection of a total of 6 European Tour wins.

In terms of Hatton's previous major results, he didn't have the best of results in last year's majors. However, he has had 7 Top-25 finishes in majors in the years prior to last year and 5 Top-10 finishes as well.

If you take into consideration Tyrell's current form, his world ranking and the number of wins he has picked up on both of golf's primary tours, then Tyrell Hatton will definitely be up there competing at the majors this year. This could very well be his year.

Tyrell Hatton is priced at 13/2 to win a major this season.
2. Sung-Jae Im (Current World Ranking: 17)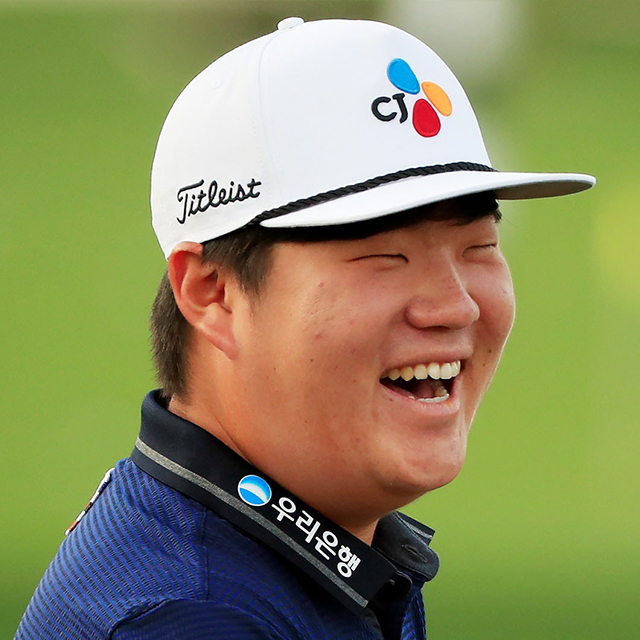 I'm a huge fan of Sung-Jae's swing. I love watching him. Not only that, for 22-years old he is also a very good golfer. Sung-Jae has a total of 4 professional wins including his sole PGA Tour win coming at the Honda Classic last year. Even at 22-years of age, Im has proved that he is more than capable of getting over the line - for me, that makes him a threat at this year's major events.

Let's look at last year. He finished in a tie for 2nd at the Masters where he came up short to the best player in the world, Dustin Johnson. Absolutely nobody on this planet was stopping DJ over that weekend. He was untouchable.

However, the fact that Sung-Jae has now experienced what it is like to get that close to winning a major is massive in my estimation. It puts him in great shape and is just another feather in his cap. That experience for Im could mean that he now knows what he needs to do if he gets in contention on a major Sunday.

Sung-Jae Im is priced at 14/1 to win a major this year.


3. Daniel Berger (Current World Ranking: 13)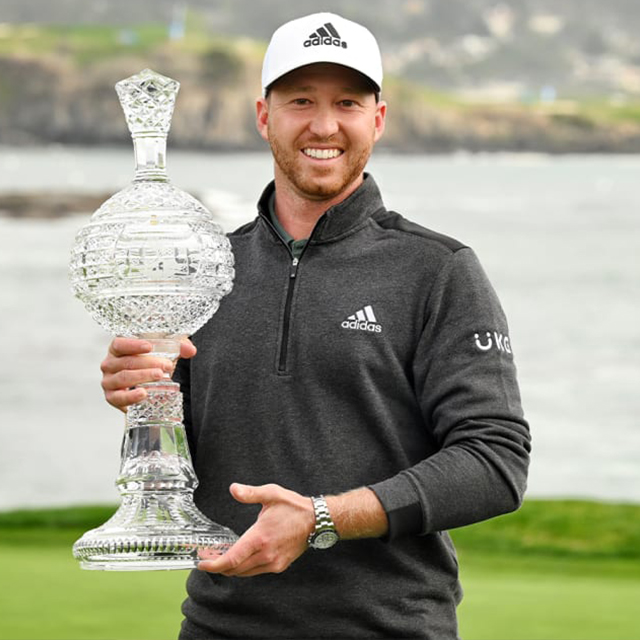 In my opinion, this guy goes under the radar far too much for somebody as good as he is. Berger has 4 PGA Tour wins at the age of 27 - including 2 wins in the last 8 months. He needs to be talked about more and is 100% in the running for a major title this year.

He won at Colonial Country Club in the first PGA Tour event after the PGA Tour resumed post-lockdown. All the talk that weekend was about Bryson DeChambeau and his physique-change as well as some of the other names on the leaderboard such as Colin Morikawa, Gary Woodland and Xander Schauffele.

Not a word about Daniel Berger who just minded his own business, forced Morikawa into a play-off, then won in the first play-off hole. I don't even remember Berger getting any TV coverage that weekend until he was on something like the 17th green.

In terms of major results, he competed at the US Open and PGA Championship last year T34 and T13 respectively. He's also had 2 top 10's in the past as well at the US Open and the Masters.

Daniel Berger is a major player for sure. I believe that the less he is talked about, the more he's going to make waves on the PGA Tour. With his current form being good, and winning just last week at the always difficult Pebble Beach, DB is without a doubt a very possible major winner this season.

Daniel Berger is priced at 10/1 to win a major this year.

4. Viktor Hovland (Current World Ranking: 14)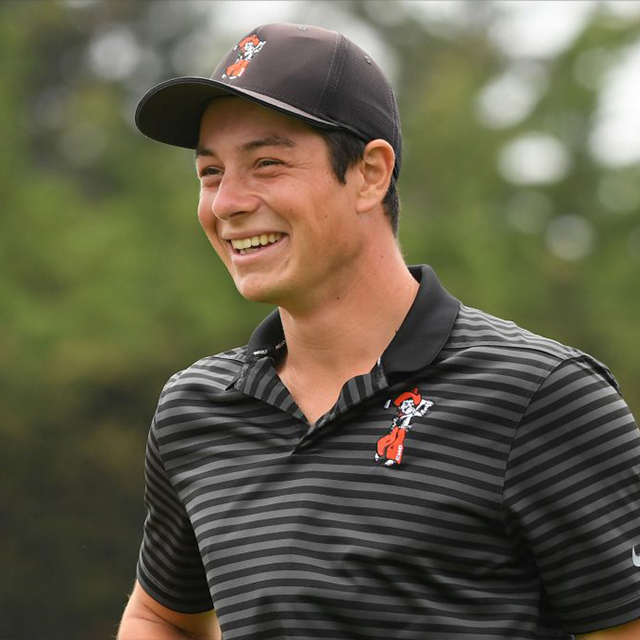 After turning professional in 2019, Hovland has quickly asserted himself as one of the fastest-rising stars in golf. At just 23-years old, the man from Oslo has already won twice on PGA Tour, with both wins coming in 2020. That's a pretty impressive stat.

He's also a player that you tend to see featured on a lot of leaderboards throughout the course of a season. I definitely would not sleep on Viktor Hovland when it comes to discussing a potential maiden-major winner this year.

With Hovland still being a relative newcomer on the PGA circuit, he has not yet competed in a ton of majors. Hovland has competed in just 4 majors and has made the cut on each occasion. His best major result coming at 2019 US Open at Pebble Beach where he finished in a tie for 12th.

The Norwegian certainly is a player that seems to improve every time you see him. He seems to have developed that knack for winning titles already at such an early stage in his career. Yes, winning a major is a lot harder than winning a regular PGA Tour Event for obvious reasons such as the added pressure however, I think Hovland is a player who is more than capable of handling that pressure and joining the major winners club.

2021 could just be Viktor Hovland's year.

Viktor Hovland is priced at 11/1 to win a major this year.
My name is Callum Pattison. I am from Newcastle in England and study journalism at the University of Wolverhampton. Please check out my sports blog and you can also follow me on Twitter.