Is Tiger Woods the Greatest Ever Golfer?
Thursday, the 25th of February 2021 |
FunGolf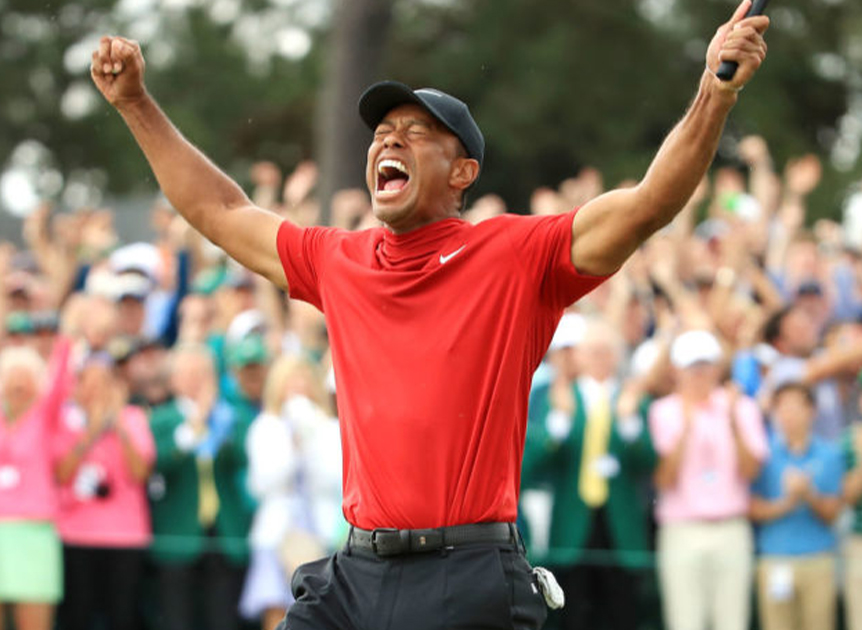 Tiger Woods is generally considered the greatest golfer, not only of a generation but of all time. Why is this, and how does he stack up against the greats of the past? 
Does he deserve this title and recognition? In this article I will assess the elements which I believe make him the best golfer of all time.

For me, the decision about who is the greatest golfer comes down to the following elements. Golfing skill, consistency in performance and longevity, without forgetting the players influence on the game and their profile outside the game.
So, let's look at each of these in more detail and help us decide if Tiger Woods is the greatest golfer of all time?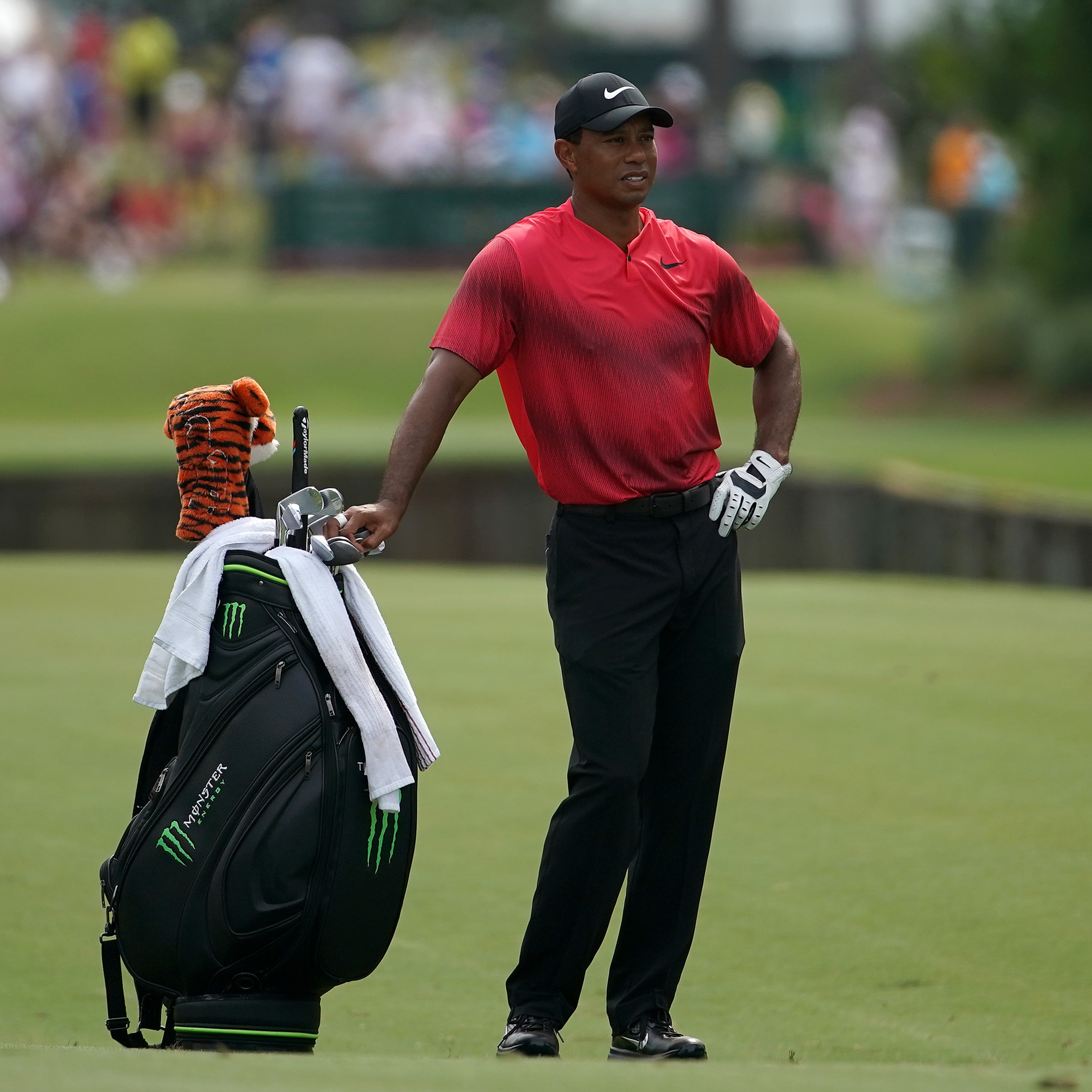 Golfing Skill
Tiger Woods who began playing golf as soon as he could walk turned professional in 1996 at the age of 20. Prior to turning pro, he was already an extremely accomplished golfer having won three successive US Amateur championships between 1994-1996. Other notable successes as an Amateur were his 18 straight match play victories proving he had amazing skill as a golfer from a very early age.
When he turned pro in 1996, he went on the win three PGA tour events by April 1997, and then the 1997 US Masters by the margin of 12 shots from the nearest competitor! Now that's some skill!
Consistency of Performance and Longevity
Not only did Woods start his professional career with a bang he went on to dominate the game over the next 20 years.
Woods has won 82 PGA events matching the record set by Sam Snead, and 41 European Tour events; these highlight what a phenomenal talent he has. He was also the leading money winner 10 times between 1997 and 2013.
Tiger has won 15 of golf Major tournaments, three away from the record set by Jack Nicklaus. Some argue this means he is not the best golfer of all time, however there is an argument that when Jack dominated the golf world in the 60's and 70's the competition was much less, and the field was not as talented as the golfers Woods was playing against in his era.
In total Woods spent 683 weeks as the number one golfer in the World. Impressively between 1999 and 2004 he spent 261 straight weeks as the Worlds number one golfer. During this time, he won 31 events on tour, 7 Major tournaments, including holding all 4 Major golf titles at the same time between 2000 and 2001 - the Tiger Slam. Joining Bobby Jones as only the second golfer in history to have held all trophies at the same time!
Influence on the Game
It's easy to look at the money Tiger has earned in the game to see how he has influenced the sport. Between 2000 and 2020 Tiger Woods led the money list in PGA golf. Up to the US PGA in 2020 Woods had earned over $120m from prize money alone.
This amount of prize money on offer highlights Woods influence on the game, he brought a bigger audience and his prize money of $120m doesn't even consider sponsorship money, which will have far exceeded this amount many times over.
The popularity of Woods and his commercial draw led to increasing amounts of sponsorship coming in from the biggest companies in the world. Without Woods the earning potential of the modern golfer would be significantly reduced. Therefore, his influence on the game has not only helped his own success but put down the foundations for what is today's modern game.
Tiger Woods was the first professional player ever to earn over $20m through playing golf. Today this type of money can be earned in one year by the top PGA golfers, this wouldn't have happened had it not been for Woods leading the way. He is the reason journeymen professionals on the PGA Tour get to play weekly for million-dollar checks, he is the reason the elite professionals are all multi-millionaires themselves. He helped make Golf a legitimate career for talented young amateurs.
Tiger Woods Profile Outside Golf
In the early 2000's Woods provided a massive draw for Golf fans; he was the best golfer in the World. Even for those who knew nothing about Golf they would have heard the name Tiger Woods. That's how big Tiger was, he became a 'Michael Jordan', a 'Pele' or even a 'Cristiano Ronaldo'. The celebrity of the player became bigger than the sport. He showed the commercial world that there was serious money to be made by backing Golf and Golfers.
This was reflected in the sponsorship deals he was able to attract. Before Nike signed Tiger in 1996, annual sales from golf were approximately $25M in golf sales. Mainly made up of accessories. In 2016 when they decided to end their golf department, they brought in over $700M a year.
In addition to this Tiger Woods also signed with EA sports in 1998. During this time, he earned up to $7m per year from 1998 to 2013. However, the payback was that 'Tiger Woods PGA Tour' was the top grossing golf video game. He also had other sponsors such as Gatorade, Tag Heuer, Rolex, GM, EA Sports, NetJets, Titleist, Acura and Taylor Made.
Conclusion
It will long be discussed in clubhouses and bars across the country whether Woods is in-fact the greatest golfer of all time. There are more traditional golf fans who claim that the game was much harder and under-funded in the past, making past accomplishments of the likes of Jones, Nicklaus, and Palmer even more impressive. Then you'll have the modern golf fans who will recognize that with his accomplishments Woods has exceeded anything the past champions of the game could have ever dreamt of achieving.
What can't be taken away is his record of a lifetime of golfing success, that he has single-handedly skyrocketed the earning capability of the modern golfer, and that he has shown true longevity performing at a high level for such a long period of time. For me Woods is the greatest golfer of all time, and even with his recent accident, there could be more to come?
About the Author:
Craig Barnard is a golf enthusiast and author. Having played golf for over 30 years he has always been passionate about the game. Today Craig offers golf advice and golf tips to beginner golfers through his popular website, and social media.
Craig spent many years working at Woburn Golf Club in his younger years. Seeing how the team of PGA professionals helped so many golfers improve and get so much enjoyment from the game from golf instruction, he was inspired to see how he could do the same. www.fungolf.co.uk came from, a desire to help golfers have fun and improve their game.