TROUBLE FOR TRUDEL AND HIS FRIENDS SACK!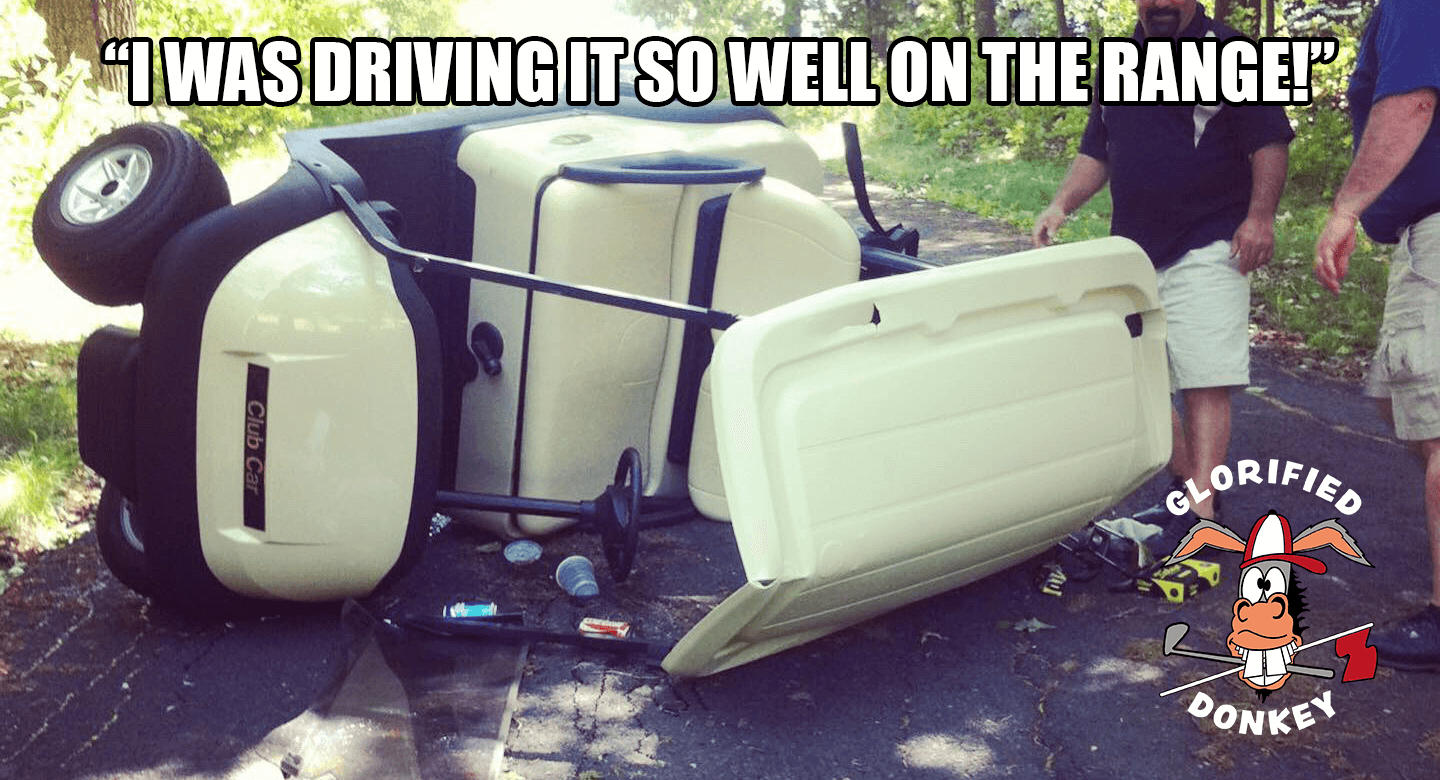 After Shawn Trudel was apprehended at The Northern Trust Open 2 weeks ago, he was back in the news again.
A couple of weeks ago we shared the story of Sierra Trudel and Sir Nick Faldo's blossoming romance. True love was found over the mutual appreciation of a Clint Eastwood tattoo. In that very story we also reported that Sierra's husband Shawn was escorted out of the beer tent at the tournament, after he exposed his own tattoo of Bryson DeChambeau's face.
It seems that Shawn cannot keep himself out of trouble, even after the Northern Trust episode. News came into us this week that Shawn was out playing golf with friends, drinking beers and showing off his tattoo, when it all went pear shaped on the back nine. Sources report that Shawn's friend Pete was driving the golf cart when Shawn offered to show him a closer view of his DeChambeau tattoo. Photos have emerged of the moments after the crash.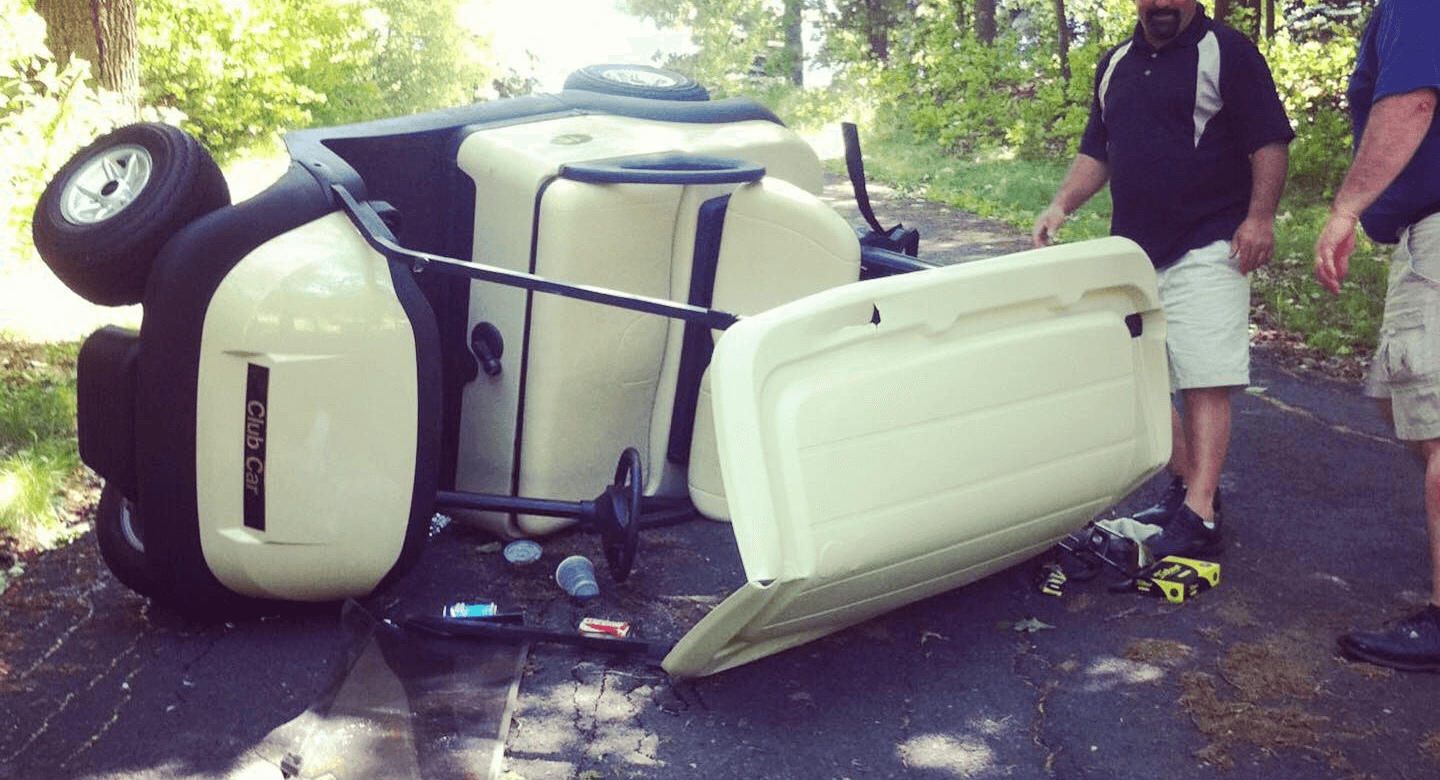 When the pro shop officials appeared on the scene, Pete is quoted as saying it was "not his fault" and that he "was driving it so well on the range!". Pro shop officials rolled their eyes and were overheard saying "how often" they have heard this "shity line from duck golfers!".
The drama didn't finish here, as it later appeared that Pete, who had recently undergone a 'vasectomy', had infact torn his sutures and he must go back under the 'magnifying scope' .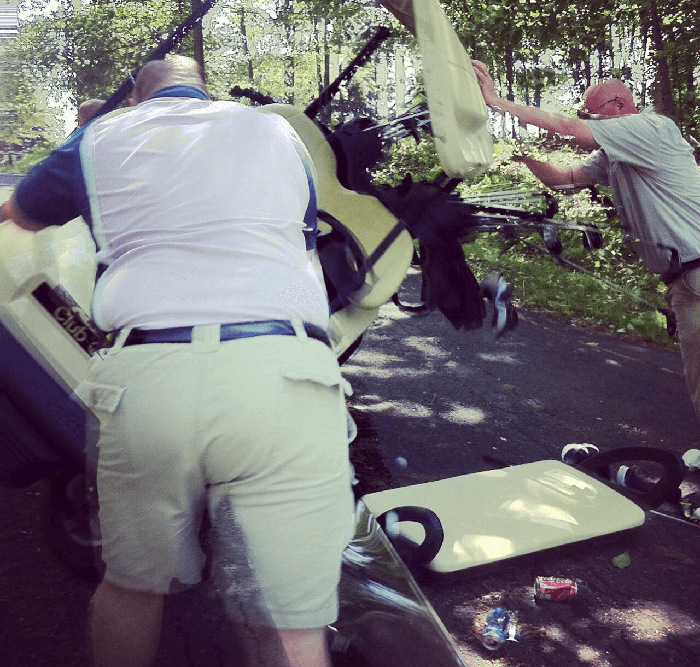 When contact by Glorified Donkey, Pete only commented that the tattoo was "very impressive!". Shawn was not available for comment, however, it is reported that he was again escorted off of the premises for exposing his tattoo, yet again. He was overheard to have said that Pete did not have a vasectomy, but infact Pete will soon be Patricia!
Glorified Donkey has been unable to confirm these allegations.