McPHIL IMPOSTER ARRESTED IN FLA!
Philip Mockolson had been travelling around the country posing as McPhil, charging for golf lessons and guest appearances.
Last Tuesday evening at 5pm ET, officers at Tampa PD in Florida held a press conference to announce that 52 year old Philip Mockelson had been arrested in a joint operation with Hillsborough County Sheriff's Office. The arrest brought to the end a 10 plus year manhunt called 'Operation Lefty'.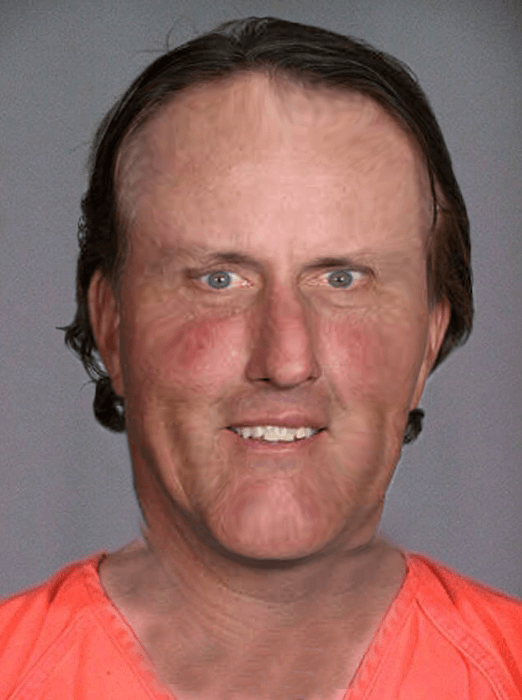 Philip Mockelson had been travelling across the country pretending to be PGA Tour player Phil Mickelson. For more than a decade, Mockelson had been charging 'top dollar' for golf lessons and guest appearances while posing as the PGA Bomber. One 'Florida hack' who asked to be left anonymous told Glorified Donkey that:

"Looking back I now see that there was something fishy. I remember Phil gave me a lesson in July of 2013. When watching television that night, I saw that he was leading the British Open. It seemed strange that he could have played at the Open and given me a lesson on the same day, but at the time I just thought he had a fast private jet!"
Mockelson was charging up to $300 per golf lesson and up to $5,000 for appearances at golf clubs in the mid-west and many southern states. It is also believed that he was doing after dinner speaking, but it seems that on one of these appearances suspicions were aroused. Jethro Petterson booked Mockelson in Spring of 2018 thinking he was getting Mickelson. He told Glorified Donkey that he started to have his suspicions halfway through the Mickelson Q&A.

"One of our members asked Mickelson how his relationship was with Bones. After several moments of silence, he said that he no longer watched the TV show as he felt that season 5 bad been very poor quality."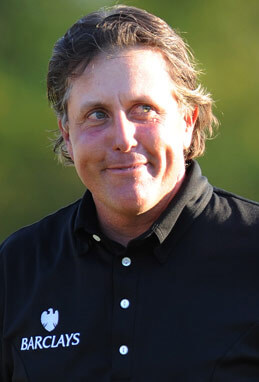 Not quite as poor quality as the speech Mockelson had given apparently! Mockelson was arrested on the range of Tampa Palms Country Club where he was reportedly giving a group of ladies a short-game lesson. In documents obtained by Glorified Donkey reporters, it is alleged that Mockelson is infact a 15 handicapper!
Mockelson faces charges of impersonation, public indecency and fraud. he pled not guilty on all counts. A court date is yet to be confirmed.
Representatives from Glorified Donkey contacted Phil 'McPhil' Mickelson, however, he was unavailable for comment.