Some people are gourmet, others are buffet
I am convinced that there is a divide in golf. It's an us versus them thing. Not all that political nonsense and people claiming to be important or knowing what is best for us. It seriously can all be explained by Caddyshack. Some people just don't belong. Or do we?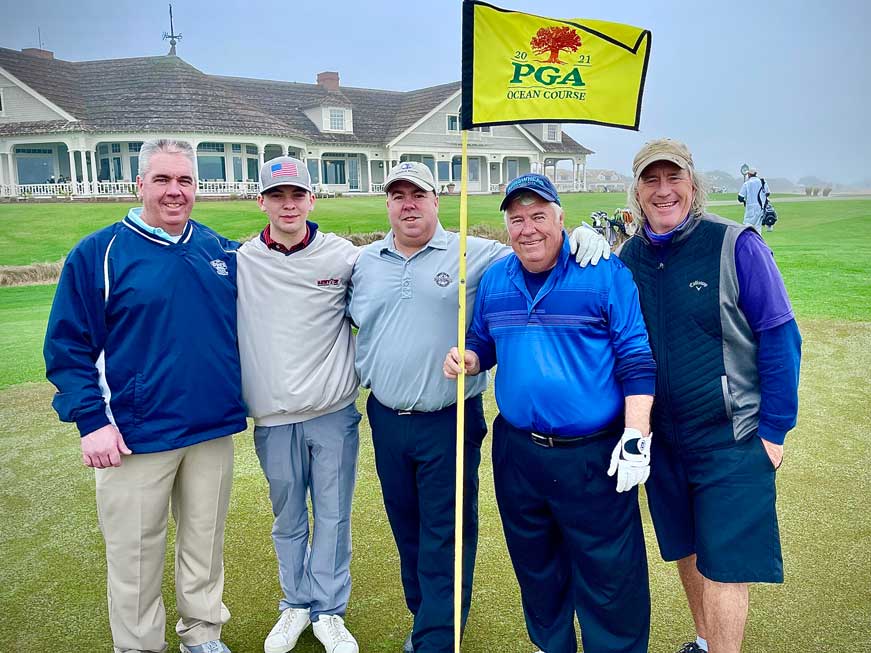 I am a very fortunate person, for a number of reasons. One reason is that I'm at a point in my life where I can play golf on a regular basis at some really nice courses. I'm a member at The Dunes Club, belong to a golfing group known as the malcontents, and I have traveled to some top courses in the country.
Most recently, I traveled with a some firemen who unofficially adopted me as a member of their family. We are dysfunctional, can't help it because we are all firemen and wouldn't have it any other way. Our trip was to Kiawah Island, SC where we stayed at 'The Sanctuary'. We played a few rounds of golf on the island, including The Ocean Course, home of the War on the Shore.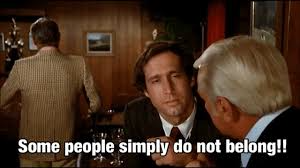 So first off, Kiawah Island is a remote place south of Charleston. Two lane road to get there, giant oak trees lining the road and of course security, to get onto the island. We made it through security and pulled into The Sanctuary, the only hotel on the island. We had a tee time that afternoon and as we went into the hotel to drop off our stuff there is a sign advising the Proper Attire Required: We may be in trouble!

We quickly put the beer in the bathtub, threw in the ice, and went off to the Honda Mini-van for our tee time at Turtle Point Golf Course. Turtle Point I quote: "exemplifies Jack Nicklaus firm design philosophy to make the player use his mind ahead of his muscle, to control his emotions sufficiently to really think through his options before drawing a club from the bag". Huh?
I'll set the stage, it is 45 degrees and the rain is drizzling on and off. We are just some of the few golfers at the course! One of our group had bailed to caddie for Morgan Deenan in a KFC Tour event so we were down to five.

We wanted to know if we could play as a fivesome. Answer back to us: if a member saw they would complain. Feeling a little chill when the beverage cart stops, we inquire about Irish Coffee. "They are $26, shot of Jameson and shot of Baileys. We deal with our chill and pass on the coffee.

Critique of the course. Super fun to play, visuals make it look narrower than it is, plenty of tee boxes to play your proper length, three holes on the ocean although you can't see the ocean because of the dunes. That is unless you play like me and hook a 9 iron over the dunes onto the beach, go down to the beach, play the ball off the beach, and land it on the green and save par. I finish up the day with my normal score of 91! The scorecard went up and down like an EKG!

Back to The Sanctuary and look for the bar, it's what we do. There really wasn't one there. More on that later.

Day two, The Ocean course. Weather was a balmy 50, foggy, and we could only see about 500 yards. It is all about the golf but it is a little different there in my opinion. Once we checked in, secured our caddies and rolled a few putts, we had to climb on a golf cart shuttle to get us to the first tee. There is also one waiting to take you from 9 green to 10 tee.

The golf was a hack fest but we thoroughly enjoyed the round and the caddies were great. They asked if we were just there for the day and we told them all about our trip. Without missing a beat one caddie stated, 'They let you guys in to the Sanctuary??'
I am not a fan of Pete Dye courses, mostly because I am not a good golfer. Seems every time I hit a good shot I end up in a bad spot on his designs. However, in this case I loved playing to Ocean Course. It's a really great track. We played the Kiawah Tees at a length of 6,200 yards, slope of 132 and 70.9 rating. The length was manageable and even playing 176 yards, I parred the signature 17th hole.
The entire course has no out of bounds, everything is lateral, I mean penalty area, but that helps pace of play and scores for sure. There are also no sand traps. All waste areas with a unique texture, aka mud. We were told there will be sand in them for the PGA Championship. They have to accommodate the pros who get paid to play there.

On this day, playing with my friends, playing really well for me, the Ocean Course was the Best Golf Course in the World.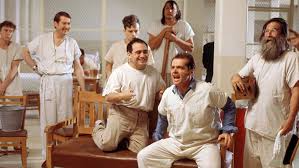 After the round we went to the Ryder Club Bar and Grill, beers, burgers and laughed about the round. Much more of a golf atmosphere here than at the Sanctuary. When we were done wet took the shuttle and the patriarch of our group tells the driver, 'take us to the sanitarium!'
When it all said and done, Kiawah was a nice place to visit and if you have the chance, I would take advantage of their golf packages and pay the current lower rate upcharge for the Ocean Course. The PGA Championship is going to be held there in May and the State of South Carolina just announced that it will allow 10,000 spectators.

The Sanitarium, I mean Sanctuary, is nice but if you are reading this, chances are you all have to adjust your behavior. We did identify the bar however to get served, we had to sit in high back wing chairs and on a couch to get service. We passed on the $125 a glass Pappy Van Winkle and drank Ocean Course Ale by local brewer Low Tide Brewing.

Unlike Pebble Beach and the Lodge, it is not all about the golf. They don't have the easy places to get burgers, pizza, and breakfast like the Tap Room, The Bench, or Gallery Cafe.

Stop at the convenience store before you get on the island, buy a few cases of beer, ice for the bathtub, and enjoy.