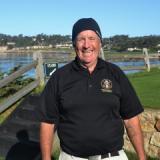 Billy Owens
About:
Billy is a former firefighter and hack golfer. He resides in South Carolina and loves brewing beer and trying to break 100! Beyond that he has a love/hate relationship with his game and a love/love relationship with the culture of golf. He has worked as part of a construction crew building courses and has worked on the greens and grounds crew before rising to the level of underachieving firefighter.
---
Would you like to write for us?
You would?
Well get in touch now, what are you waiting for!
SEND US AN EMAIL